Established in 2010, Gabriel Saunders is a multidisciplinary visualisation studio recognised by our clients, peers, developers, architects and brand agencies as an industry leader. Alongside our talented team, we collaborate with some of the world's most talented designers and artists to create an artistic design aesthetic embedded in the principles of realism.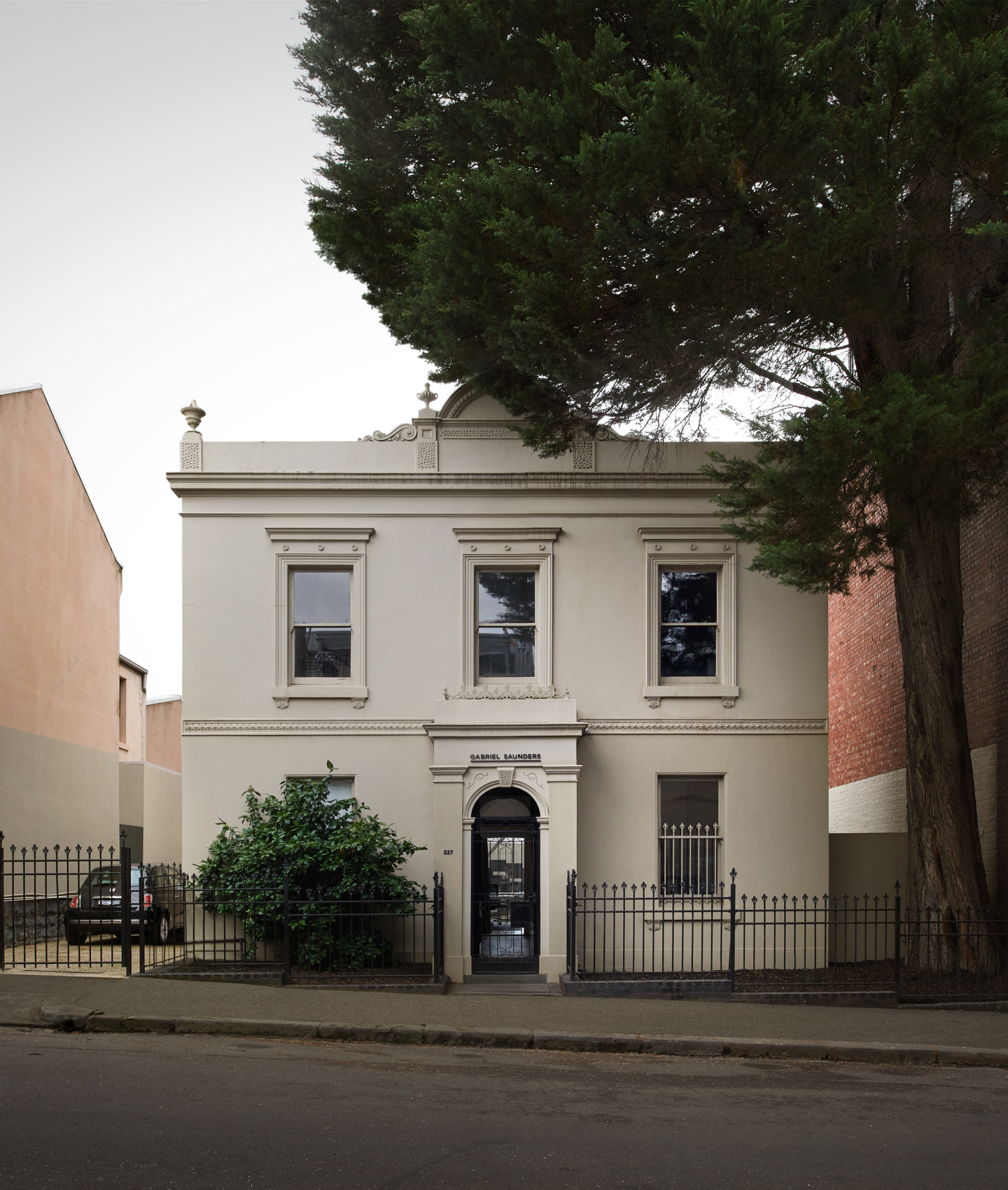 Led by two visionaries Costa Gabriel and Veronica Saunders, our team consists of 25 talented individuals including art directors, interior designers, architects, stylists, visualisers, modellers, animators, photographers, editors, post-production artists, account managers, marketing specialists and production managers all united in the pursuit to create a captivating visual narrative grounded in reality.
Costa Gabriel

Costa Gabriel is a trained architect with a rigorous attention to detail. Dedicated to the pursuit of marginal gains, Costa is an intuitive editor who articulates his craft through a collaborative response to creativity. Operating with a purposeful approach to his work, Costa seeks to render a sense of integrity and quality in the Gabriel Saunders aesthetic. Costa is inspired by the process of learning from other artists, clients and colleagues in order to build a better way of thinking and creating.

Veronica Saunders

Veronica has a fine art and interior design background, she is a native to change and quick to adapt her design vernacular to disparate mediums. Veronica seeks to render a sense of tactility and emotion in her work. Her eye for visual depth and integrity has seen her collaborate with some of the world's most celebrated architects, designers and artists. A born communicator, Veronica understands the significance of emotive realism in design and seeks to create authentic connections in her work and beyond.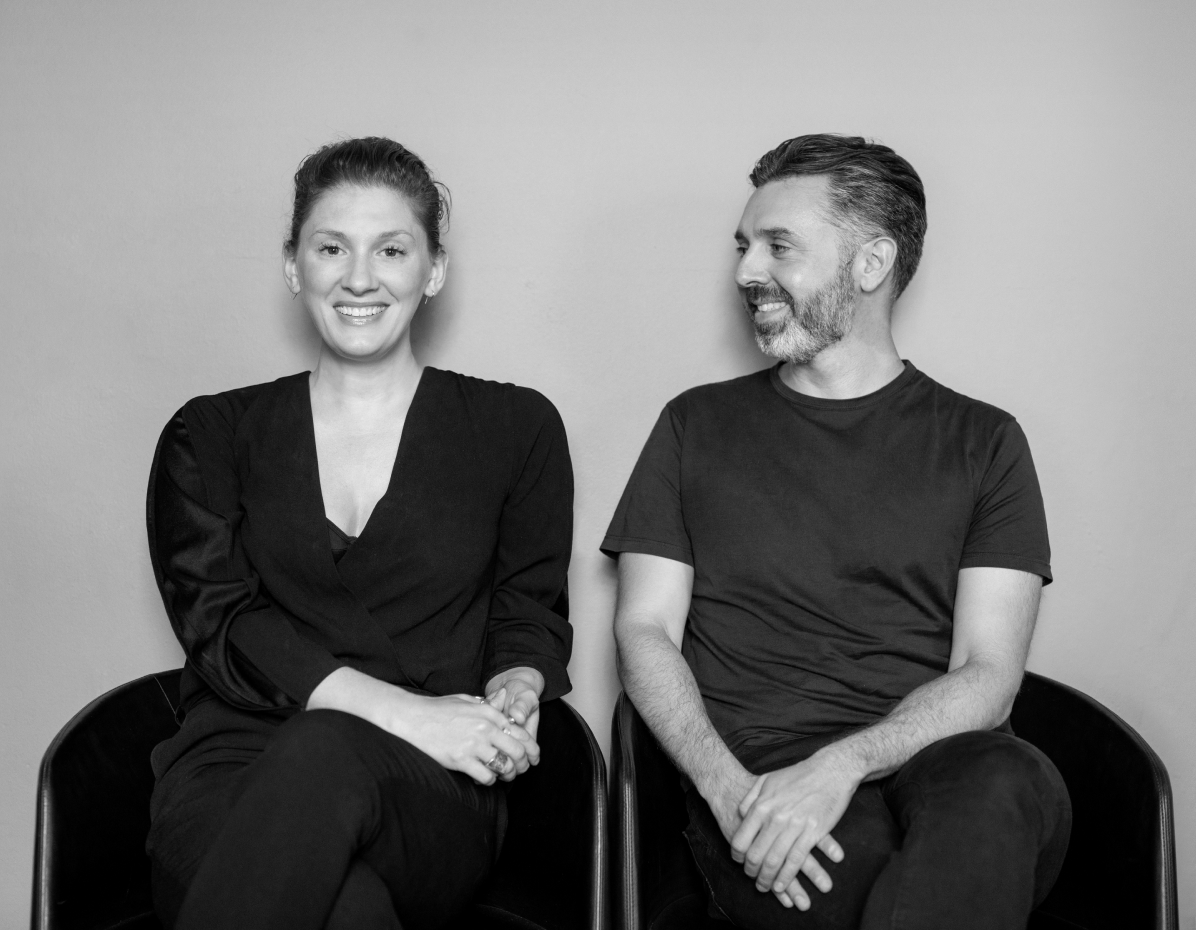 Visualisers
Sajith Amendra,
Edwin Wong,
Jon Watts,
Danny Kai,
Adila Sunny,
Joseph Cheng,
Chaz Flint,
Usman Sabih
Modellers
Goli Haghighi,
Azarya Halim
Stylists
Genevieve Stone,
Alexander Saunders,
Carmen Christy,
Admin
Hannah Cahir,
Amanda Mercuri,
Kate Brennan,
Rechelle Friend,
Katherine Danischewski
Post Production
Nick Doolan
Collaborators
James Newman
Photographer
Shannon McGrath
Photographer
Earl Carter
Photographer
Timothy Kaye
Photographer
Lillie Thompson
Photographer
Haydn Cattach
Photographer
Akane Utsunomiya
Post Production
Shared Beliefs
Film Maker
Veeral Patel
Film Maker
Clients
Our ability to deliver meaningful outcomes wouldn't be possible without our incredible network of clients and friends. Their invaluable insights fuel our creativity, constantly inspiring us to push the boundaries of our work. We recognise their significant role in our achievements and are grateful for their ongoing support.
Architects and Interior Designers
Hecker Guthrie,
SJB Interiors,
Pandolfini,
MAA,
DKO,
CARR,
Jolson,
Lisa Buxton,
Tamsin Johnson,
Foster & Partners,
Gilles & Boissier,
Piet Boon,
Ken Fulk,
Powell & Glenn,
RMA,
Kerry Hill Architects,
Ritz Ghougassian,
Luchetti Krelle,
Bates Smart,
FKA,
Wolveridge,
Esoteriko,
KPDO,
Architectus,
CHC,
Lawless & Meyerson,
CSA,
Manna Architects
Branding
Studio Ongarato,
Base Design,
3 Deep,
Seesaw Studio,
Savi Communications,
Studio Hi Ho,
Light Years,
Earl Street,
Ortolan Latitude,
Playground,
Studio Clemons
Property
Dealcorp,
Wattletree,
Beams,
Figurehead,
Orchard Piper,
Doma,
BPM,
V-Leader,
Banco Group,
Valli,
Evolve,
Jacmax,
JDS Development,
Hip VS Hype,
Imperial Companies,
Omniyat,
Sterling Global,
JW Land,
Crema,
Little Projects,
McKimm,
Peregrine Projects,
Walter Brooke,
ID Land,
Home Apartments,
Impact Group,
Central Element,
Sinclair Brooke
Real Estate
Castran,
Marshall White,
John Clemons,
Colliers,
Burtons Real Estate,
Capital Property Marketing,
Douglas Eillman,
Jellis Craig,
Kay & Burton
Commercial
The Standard Hotel,
SkyCity Hotel,
The Hyatt,
Groot Hospitality / Dave Grutman,
Goodtimes Hotel,
The Brooklyn Hotel,
Laminex,
Mars Gallery,
Otomys,
James Makin Gallery,
Sophie Gannon Gallery